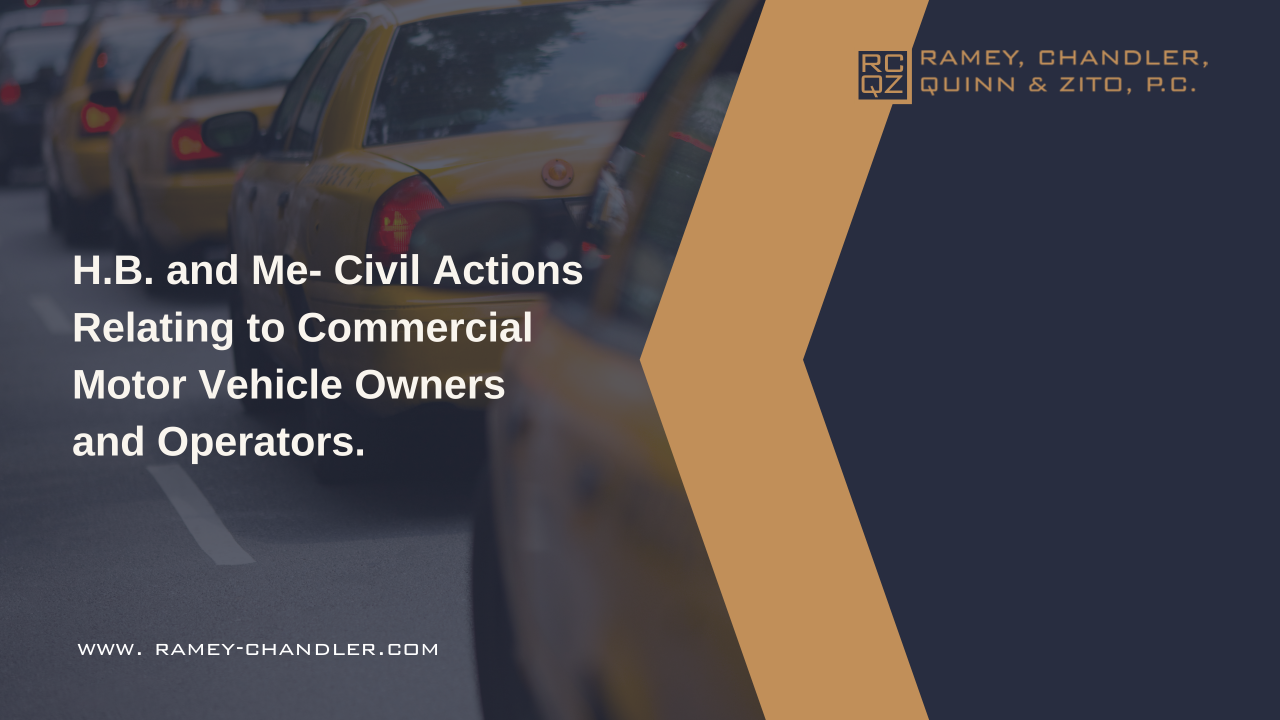 On September 1, 2021, H.B. 19 came into effect in Texas, and was codified as Tex. Civ. Prac. & Rem. Code §§ 72.051 to 72.055. This law applies to "civil actions" where (1) a claimant seeks recovery of damages for bodily injury or death caused in an accident; and (2) a defendant either operated a commercial motor vehicle involved in the accident OR owned, leased, or otherwise held or exercised legal control over a commercial motor vehicle or operator of a commercial motor vehicle involved in the accident.
The legislature broadly defined "commercially motor vehicle" to include motor vehicle being used for commercial purposes in interstate or intrastate commerce to transport property or passengers, deliver or transport goods, or provide services. However, the statute excluded vehicles being used at the time of the accident for personal, family, or household purposes.
If a case falls into the definition of a civil action, H.B. 19 bill allows for the following:
Bifurcated trials in certain commercial motor vehicle accident actions.
Partially limits Plaintiff's theories of liability against employer defendants to respondent superior
Partially limits evidence allowed in the phases
Relaxes evidentiary requirements for photographs and videos of vehicles involved in the accident
Under H.B. 19, the Court shall provide for a bifurcated trial if a defendant stipulates that, at the time of the accident, the person operating the vehicle was (1) the defendant's employee; and (2) acting within the scope of employment, and files a motion for bifurcated trial on or before the later of: (1) the 120th day after the date the defendant files its original answer; or (2) the 30th day after the date a claimant files a pleading adding a claim or cause of action against the defendant bringing the motion.
If a trial is bifurcated, in the first phase the jury determines liability for the employee defendant and the amount of compensatory damages. A finding that an employee defendant was negligent in operating an employer defendant's commercial motor vehicle may serve as a basis for the claimant to proceed in the second phase of the trial. In the first phase of the trial, a claimant may not present evidence on an ordinary negligence claim against the employer defendant that requires a finding that the employer defendant's employee was negligent as a prerequisite.
The second phase of a bifurcated determine liability for the employer and the amount of exemplary damages. However, H.B. 19 does not prevent a claimant from pursuing an ordinary negligence claim against an employer defendant in the first phase for a claim, such as negligent maintenance, that does not require a finding of negligence by an employee as a prerequisite to employer liability.
Here at RCQZ we stand ready to assist our clients in navigating Ch. 72 Tex. Civ. Prac. & Rem. Code and helping them understand the effect this new law has on their case.